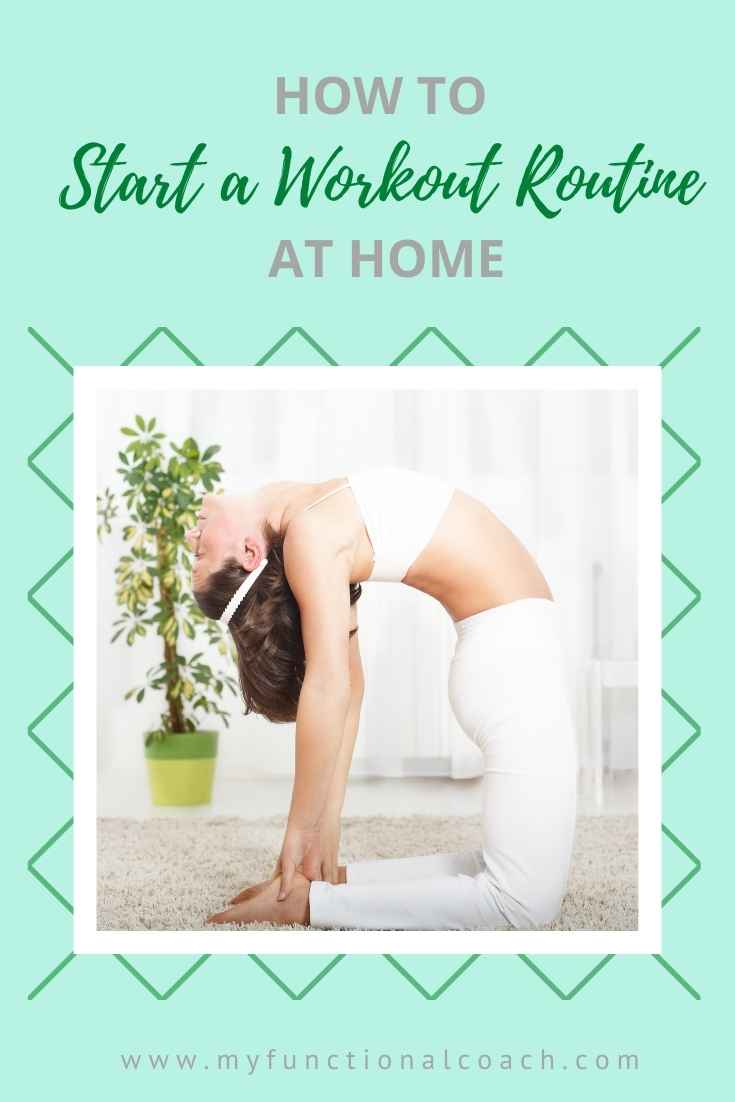 Are you struggling with creating a personal fitness routine? Or did you have a fitness routine pre-COVID and are having difficulty making the switch to online fitness classes?
Throughout the country, many fitness facilities remain closed or have changed their capacity. This situation is likely to continue as the number of cases multiply. Exercise facilities pose special health challenges because of crowded areas and intense breathing.
While you may want to return to the gym, look at the bright side. There are some advantages to working out from home. You no longer have to commute across town, nor must you wait for the shower. The extra privacy may be nice, too, if you feel self-conscious working out in a crowded room.
You need to know that it's possible to get a sufficient workout at home and to create a personal fitness routine at home.
Working out at home is nothing new to me. As an introvert, I prefer this method of exercising. I use a variety of free videos as well as apps.
Why You Should Begin a Personal Fitness Routine
You are probably well aware of the importance of exercise. It's no secret that we have a huge epidemic of obesity and chronic disease in the United States. A fitness program has many benefits in reducing obesity and chronic conditions. Plus, if you're a performer, you will feel better and less-winded when you're on stage. Don't you want to be ready to perform once the theaters reopen?
Some benefits of a regular fitness routine include:
Weight reduction if you burn more than you consume. While you work out, you burn calories.
Increase in muscle mass. With more muscle mass, you burn more fat.
Relieves stress
Improves mental well-being
Reduces the risk of developing chronic diseases
Improves sleep
Helps build and maintain healthy bones and joints
How to Create a Personal Fitness Plan At Home
Try these strategies for creating your personal fitness plan at home.
How to Prepare for Your Online Fitness Routine:
Explore your many options. You can try classes from anywhere in the world at any given moment. Rotating among an array of instructors and formats will also make your workouts more interesting, so you're less likely to skip a day. If you are a person who gets bored quickly, variety can be a big motivator to keep going. Or maybe sticking to the same routine suits you best. Just find something you enjoy doing and you will be more likely to do it. If you want to try some classes online, here is a substantial list to get started. One of my favorites on this list is Yoga with Adriene. If you prefer to use apps, here's a list of free apps to help you.
Support local teachers. On the other hand, you may appreciate the value of supporting small local businesses. Many local businesses offer classes online that you can take from the comfort of your own home. Check places you've used in the past to see if they offer this option. Taking classes from local businesses is one way to help support your community.

Create an exercise space. Set up a dedicated area for working out. You most likely have some areas you can use to exercise. I use a small living room in my house. We don't have a room dedicated to fitness, but our small living room works well for me. The most important thing is to ensure that you have enough room to move around without injuring yourself or breaking anything. If you are really stuck finding a place to work out, check out this article.

Make sure your flooring is safe. If you are doing high impact movements, it's critical that you protect your joints. Use mats or softer flooring for high impact movements. Don't jump on hard floors.

Buy the fitness gear you need and plan ahead. Do you need any special equipment (stability balls, hand weights, yoga blocks, etc.)? Wear appropriate athletic attire, especially footwear designed for what you'll be doing. I mostly use a yoga mat, free weights, and resistance bands. You can get a full-body workout with just these items.
Position your screen to the position which works best for you to see the routine. Most activities will be easier to view if you place your screen at your eye level when you are standing up. Larger sizes help too, so use your TV instead of your phone if possible.
Create a playlist. If you choose to follow a routine like a 7-minute workout or one that you aren't watching online, create playlists that motivate you to exercise. Exercising is more fun if you are listening to music that you enjoy. If you have Spotify and are short on time, they even give you workout playlists.

Set goals and reasons to achieve them. Knowing what you want to get out of the workout increases your motivation and makes your workouts more effective. Think about what you want to achieve in each class. Mentally connecting with whatever muscles you are working on will enhance your workout. Read about the mind-muscle connection here. Specific objectives also make it easier to analyze your progress.
Try walking outside on the days when it is nice outside and listen to music you enjoy. Use the playlists you created or found on #6 from above. Read this post to learn the benefits of walking.
What to Do During and After Your Online Fitness Class:
Avoid interruptions. Resist the urge to multitask. Save the laundry, bills, and other to-dos for later and pay attention to your online class. It's important to be mindful of what you are doing.

Pace yourself. Without an instructor in the room, you must monitor yourself. Slow down or take a break if you're having trouble breathing or the class is too intense. Know your limits while still challenging yourself. Work your way up gradually to reduce the risk of injuries. Talk with your doctor about any changes to your fitness routine before you get started.

Vary your routines. Maybe you love a specific class style, but it doesn't provide a full workout. Plan other activities for the rest of the week to balance things out. You might take 3 days of cardio dance classes with 2 days of strength training or yoga in between. Allow yourself time for rest and recovery too. You don't need to work out intensely seven days per week.
With a little planning and effort, you can effectively begin a successful personal fitness routine at home. You may discover that you prefer the convenience of working out at home. At the very least, you can keep yourself in shape until you are ready to step foot in a gym again.
If you are brand new to exercise, personal training would be a great way to get started!
If you are stuck in your fitness journey, download my free "Break Through Your Plateau" guide! Sign up below!
Disclaimer: I am not a medical doctor, therapist, Registered Dietitian, or financial advisor. The information presented is purely for informational purposes.  Check with a doctor or other professional before making any nutritional, fitness, lifestyle, or financial changes. The author and blog disclaim liability for any damage, mishap, or injury that may occur from engaging in any suggestions or ideas from this site.