In this article, you will learn about some of the top functional medicine podcasts. You may ask yourself, "What is functional medicine and why should I listen to a podcast about it?" Functional medicine is a holistic approach to health and looks at the root cause of disease. You can read a thorough explanation of functional medicine in this post. Also, you can read why I became a functional medicine health coach in this post.
One of the best ways to learn about this type of holistic medicine and how to apply it to your life is through listening to podcasts. Listening to podcasts is a fantastic way to educate yourself while you are cleaning your house or cooking dinner. Below are some ideas of how to incorporate podcasts into your life.  I also list my favorite podcasts and what I consider the top health podcasts. While they may not advertise some of these podcasts as functional medicine, they discuss a natural and holistic approach to wellness.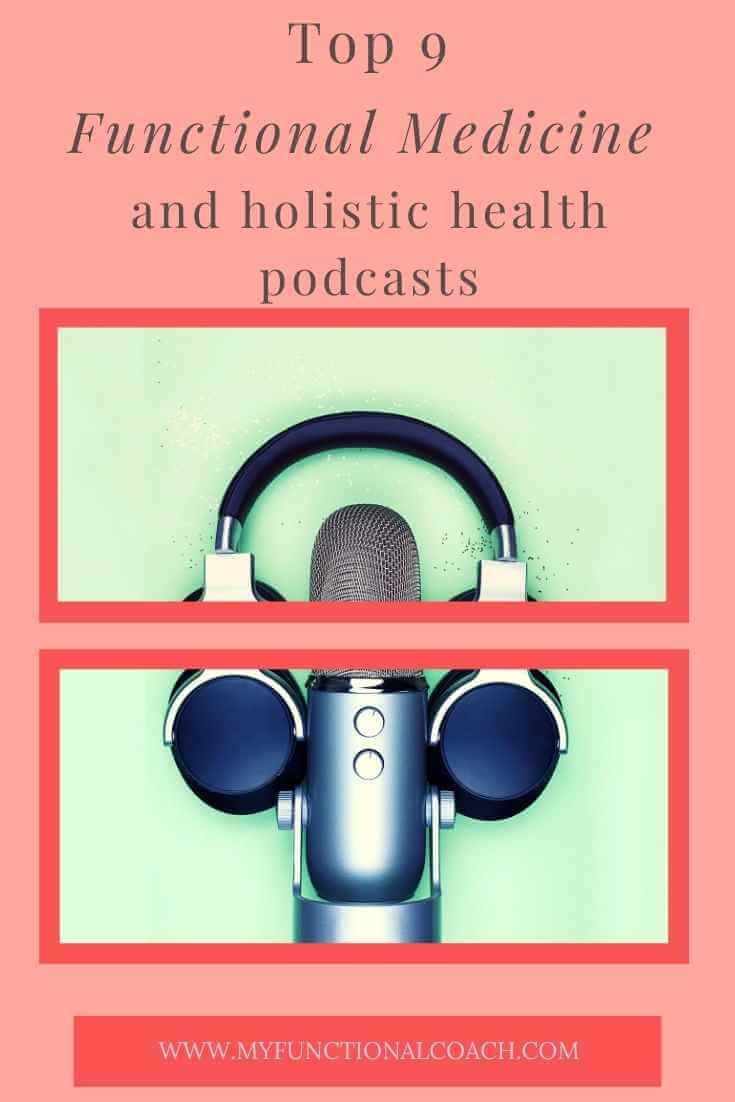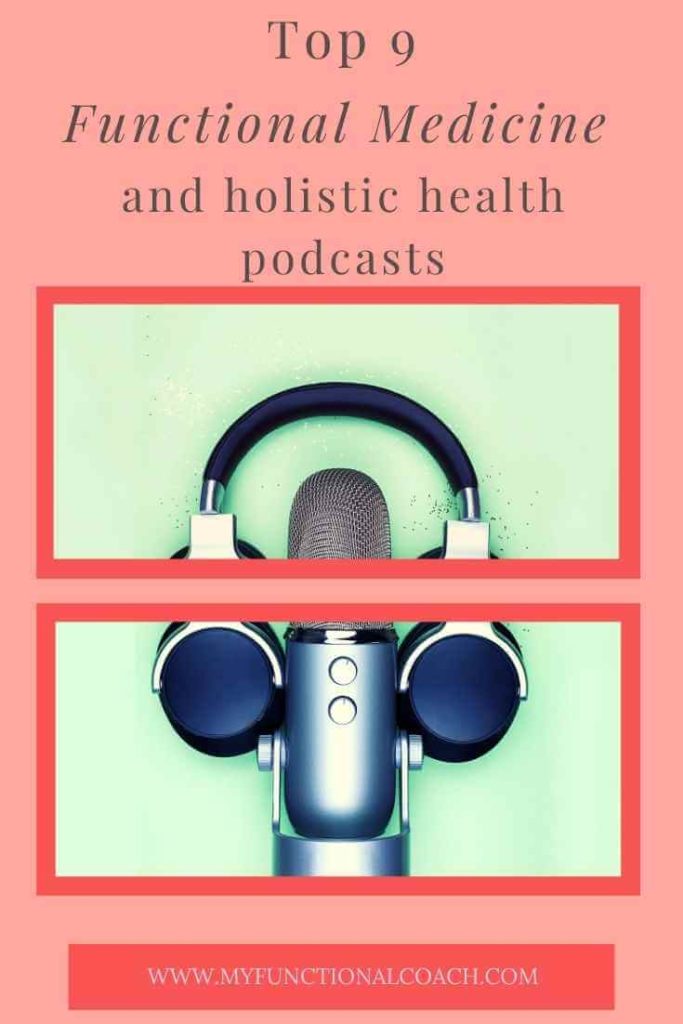 How to Listen and Use Podcasts
Get a podcast app. Search your app store for one.
Subscribe to the podcasts.
Play the podcasts while you are driving.
Listen to them while taking a walk.
Stream them when you are doing household chores.
Apply the tips which resonate with you (after checking with your doctor, of course).
Check out the resources provided in the podcasts. Most of them have impressive guests who have written books or might have podcasts themselves.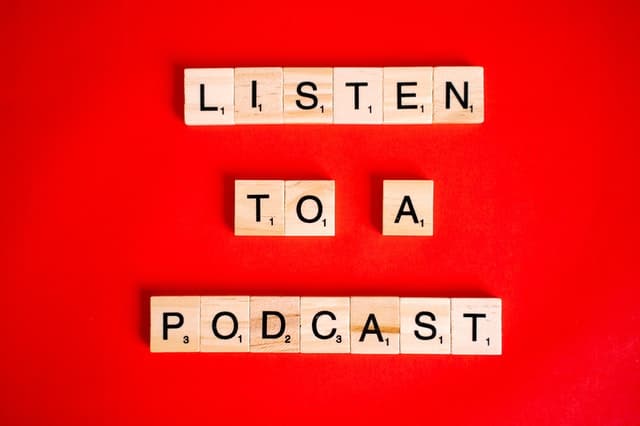 My Favorite Functional Medicine and Holistic Health Podcasts
I list these in alphabetical order, not in order of preference.
15-Minute Matrix
Podcaster: Andrea Nakayama (functional medicine nutritionist)
Content: "Bite-sized" information dealing with a range of topics in the functional medicine world. This one is a little more technical but contains useful information.
Episodes to Date: 184 (as of 12/15/2020)
Where to listen: 15-Minute Matrix
Ask the Health Expert
Podcaster: JJ Virgin (triple-certified in holistic nutrition, nutrition, and exercise)
Content: I listen to this one frequently because I enjoy her positive personality, and they are brief. She delivers information that is accessible. She offers simple tips and ideas.
Episodes to Date: 581 (as of 12/15/2020)
Where to listen: Ask the Health Expert
Be Healthistic
Podcaster: Dr. Stephen Sinatra and Dr. Drew Sinatra (a father-son pair)
Content: User-friendly content for anyone wishing to live a healthier life. This gives a well-balanced view of health topics.
Episodes to Date: 51 (as of 12/15/2020)
Where to Listen: Be Healthistic
Beyond the Basics Health Academy
Podcaster: Dr. Meaghan Kirschling, DC. APRN. RN. MS
Content: This focuses on health from a holistic and integrative point of view. The website needs updated with the latest episodes. However, you can find these on a podcast app.
Episodes to Date: 209 (as of 12/15/2020)
Website: Beyond the Basics Health Academy
Big Bold Health
Podcaster: Jeffrey Bland, PhD. (considered the father of functional medicine) and James Maskell
Content: an understandable podcast addressing health from a functional medicine perspective
Episodes to Date: 27 (as of 12/15/2020)
Website: Big Bold Health A good place to start, which explains what health is from a holistic perspective: What is Health?
Broken Brain
Podcaster: Dr. Dhru Purohit
Content: This is my favorite of these podcasts. This focuses on brain health and how you can affect it with your lifestyle changes. Many of the podcast episodes talk about how food affects mood and brain functioning.
Episodes to Date: 216 (as of 12/15/2020)
Website: Broken Brain. A terrific one to start with is the first episode. Simple Changes to Improve Health through Food, Movement, Sleep, and Relaxation. This episode summarizes the basics of holistic medicine .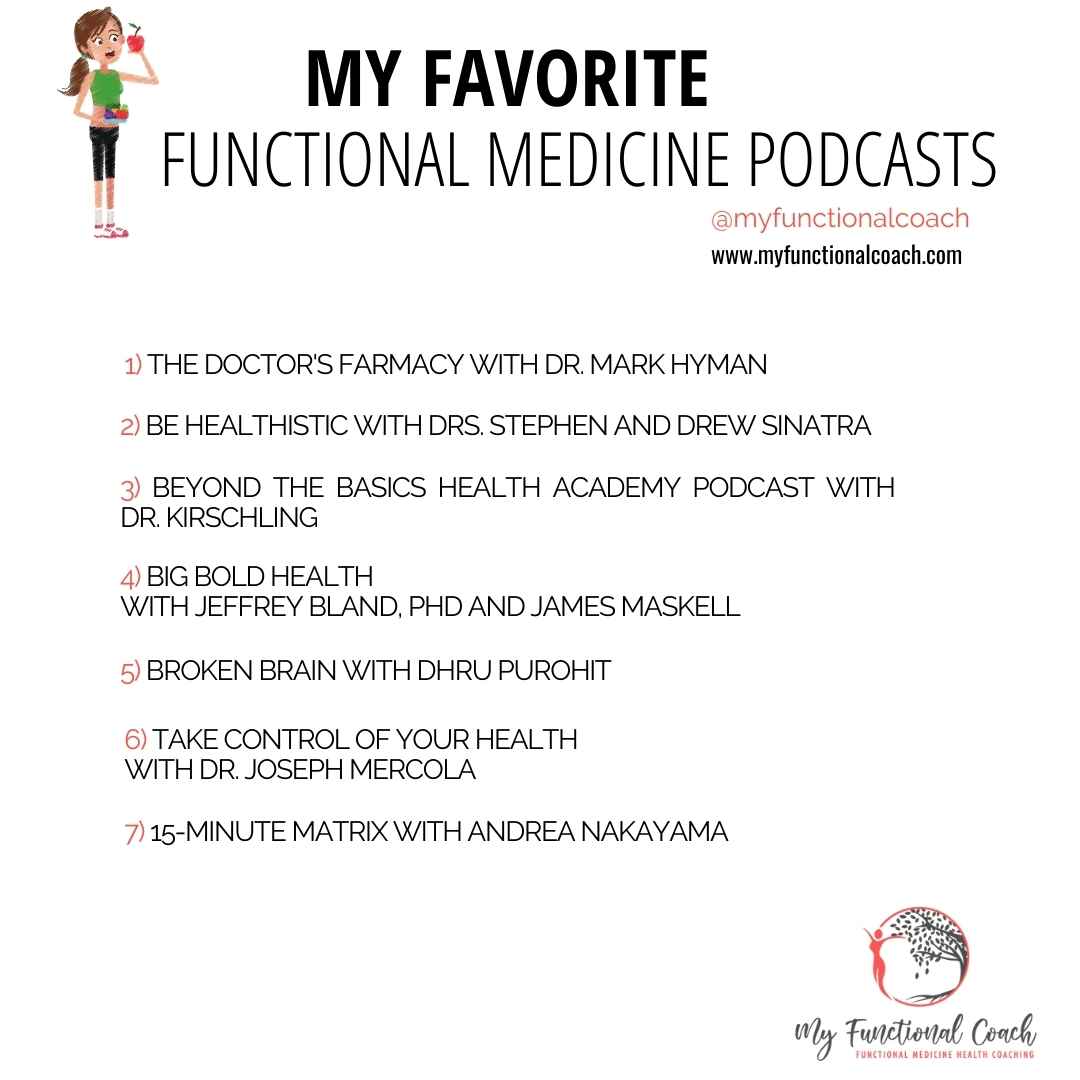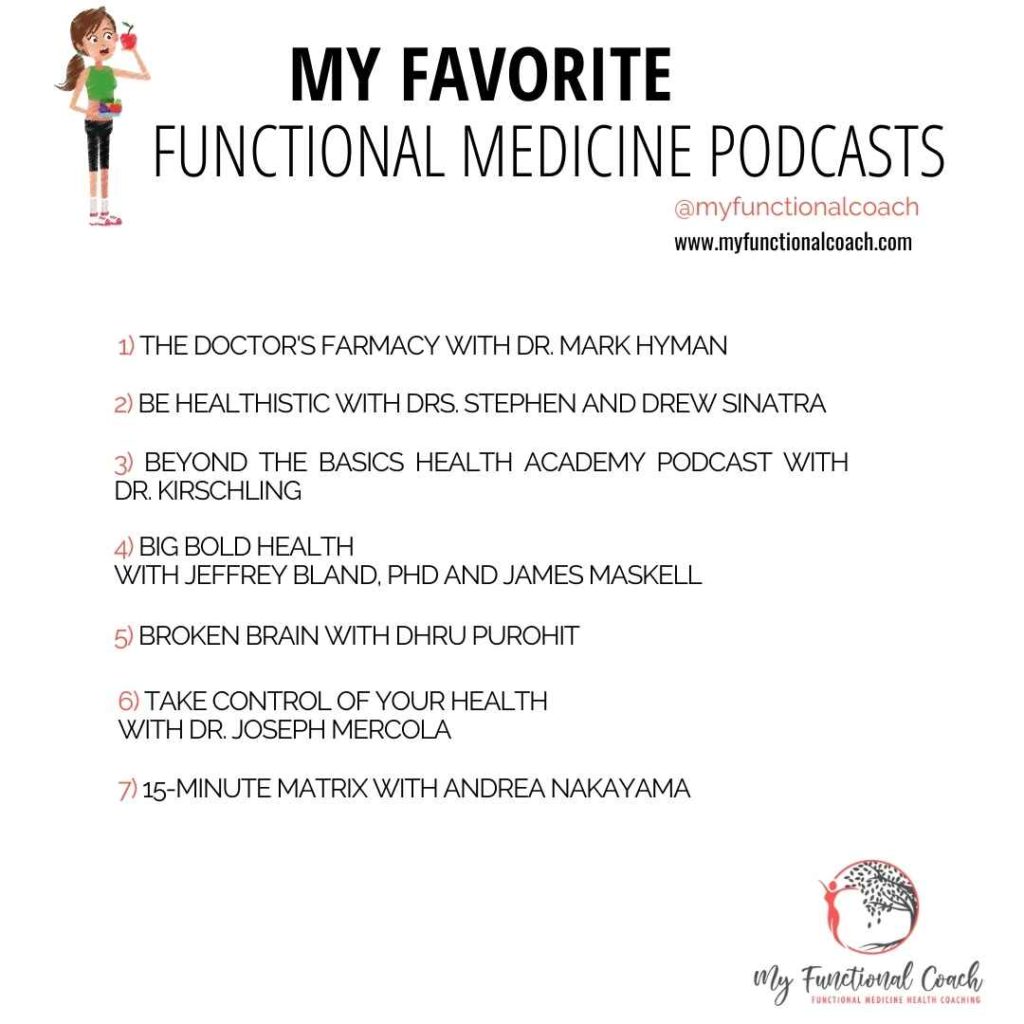 Chris Beat Cancer
Podcaster: Chris Wark
Content: Inspiring podcast from someone who beat cancer with nutrition and natural approaches.
Episodes to Date: 59 (as of 12/15/2020)
Website: Chris Beat Cancer
Take Control of your Health
Podcaster: Dr. Joseph Mercola (National bestselling author and a leader in natural health)
Content: Focuses on optimizing health. It addresses various topics. This podcast is a bit more on the technical side.
Episodes to Date: 127 (as of 12/15/2020)
Website: Take Control of your Health
The Doctor's Farmacy
Podcaster: Dr. Mark Hyman (a popular functional medicine physician and the author of several best-selling books)
Content: This is another one at the top of my list. Dr. Hyman makes functional medicine accessible for anyone wishing to improve their health. If you prefer video, you can also watch this podcast online.
Episodes to Date: 275 (as of 12/15/2020)
Website: The Doctor's Farmacy
Summary
Check out one of these podcasts today so you can learn to take charge of your health. Podcasts are a fantastic resource to help you create positive changes in your life.
While I realize there are other podcasts out there, I haven't reviewed them enough to recommend them at this point. Do you know of any I should include? Please let me know in the comments below. I will check them out.
Disclaimer: I am not a medical doctor, therapist, Registered Dietitian, or financial advisor. The information presented is purely for informational purposes.  Check with a doctor or other professional before making any nutritional, fitness, lifestyle, or financial changes. The author and blog disclaim liability for any damage, mishap, or injury that may occur from engaging in any suggestions or ideas from this site.