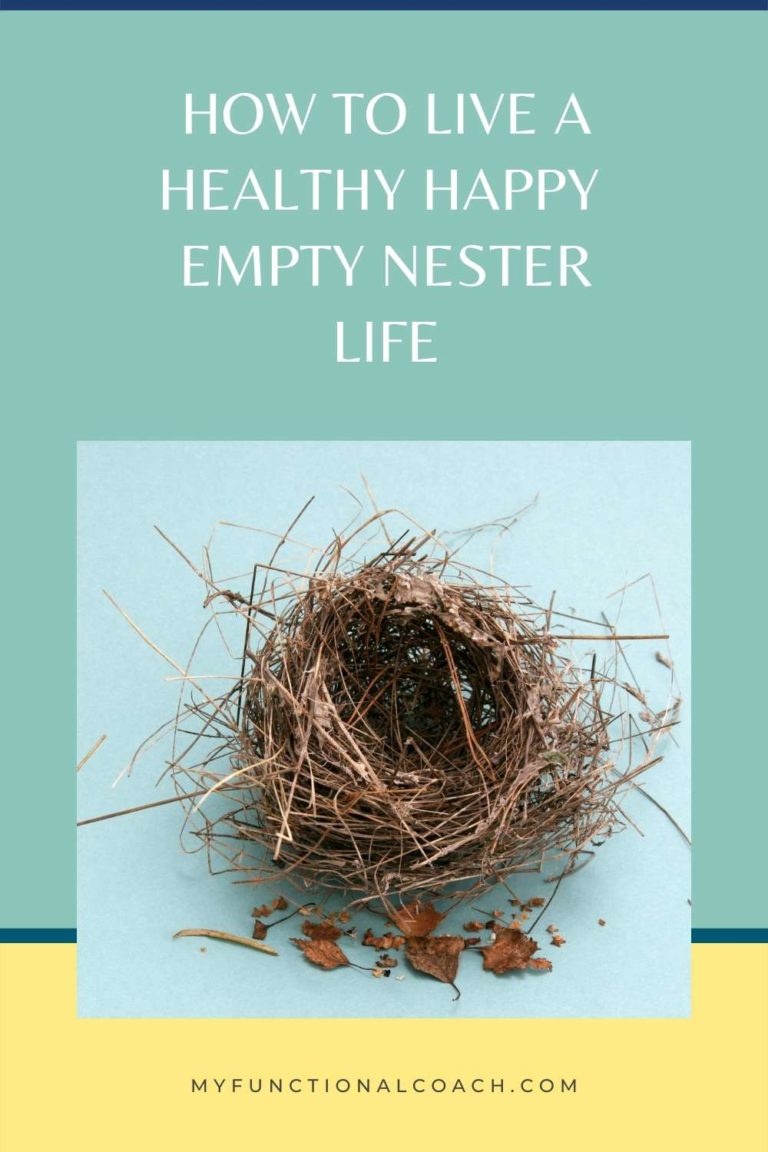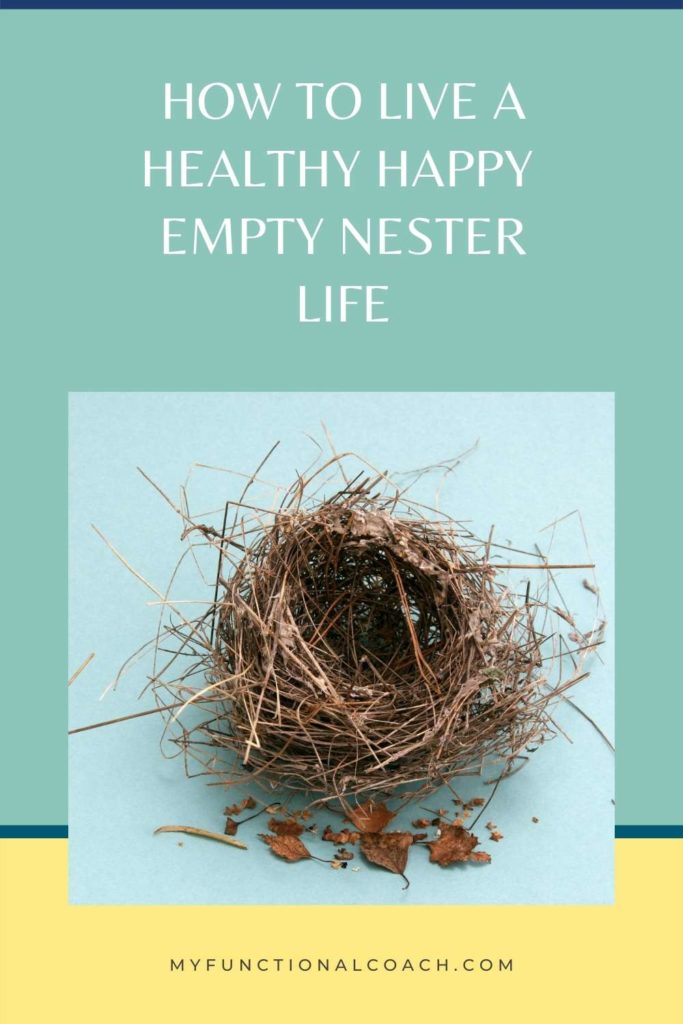 My oldest daughter is now in her first year of college. In just 3 years, my youngest will be flying the coop and I will be an empty nester. My youngest daughter is now eligible for a permit (I am stalling) and will soon be driving. Because I am a compulsive worrier and planner, I asked myself some questions.
What am I going to do with myself once the kids are gone?
How am I going to fill the void?
How can I live a fulfilling life?
I have been a stay-at-home mom for many years and have spent many hours driving my children to school, activities, and other things. My life is mainly planned around their schedule.
For the past 18 years, I have focused on the day-to-day routine. I didn't think about the future or what I would do when the time came for them to leave the house.
That was until a couple of years ago when the planner in me kicked in, and I started wondering and worrying about what my life would be like when my kids leave home. As a stay-at-home mom, my "job" has been my kids. I had an embarrassing amount of education and could follow several different paths. I didn't seem to be on any track and had lost any identity other than mom and wife.
I knew I was fortunate to have all that extra time taking care of my family, but I also knew I had lost myself. What was I going to do? I could reenter the workforce as a speech pathologist or a librarian. Or, I could follow my theater passion and get an agent.
And then functional medicine came into my life. My oldest daughter was experiencing some medical issues. While researching how to help, I fell upon the term "functional medicine." Functional medicine focuses on the root cause of disease. It takes a holistic approach to health by looking at and changing lifestyle factors. It made so much sense to me, and I fell in love with the idea.
So, I became a functional medicine health coach. During my studies at the Functional Medicine Coaching Academy, I applied everything I learned to myself. I came up with my own plan for how I want to reinvent myself and live my next phase of life. Here are the principles I've learned and how I plan to live my empty-nester (midlife) years.
My Empty Nester Life Principles
Wellness is not just about the number on a scale, eating celery sticks, and running a 5k.
Wellness embodies every part of you, and it's how you feel on the inside and the outside. You don't feel good when things are out of alignment with your core values. You could be a perfect weight, eat right, exercise every day, and still feel like crap if something in your life is out of balance.
Let go of the guilt and worry.
Guilt and anxiety cause stress and stress is terrible for the body and affects every system. Am I a perfect parent? No…but nobody is. As someone who worries a lot, I've let guilt consume me to an unhealthy degree. Guilt and worry affect how I digest my food, sleep, and feel about myself. Instead, I choose to breathe deeply, practice self-compassion, and live in the moment (or at least set the intention to live in the moment).
Realize that I can't control everything.
There will be things that happen in my life that I can't control, but I can control my reactions. I can choose to react with curiosity and compassion. When someone hurts me or does something that makes me feel bad, I can choose to respond with curiosity and compassion. When I do this, it changes the experience for me.
Focus on doing what I love and what makes me happy.
As a lover of learning, this changes constantly. If you don't know what you love, take time to figure it out. Find what makes you feel alive and experience it with your whole being. I don't want to live this next chapter of my life watching TV and letting my life go by without a sense of accomplishment.
Create a bucket list.
When a fun idea pops up in my head, I write it down in a google doc. I like having a bucket list because it helps me stay focused on what's important in my life. I have a long list of fun things that I would like to experience in the future. This list has helped me stay focused on the importance of fun, and it gives me joy to daydream about it.
Live with purpose and gratitude.
These are two crucial aspects of well-being. People who live with purpose and practice gratitude are healthier than those who don't. Practicing gratitude helps me feel better and enjoy simple things more. A sense of purpose makes me excited to start every day because I have a plan.
Start nurturing my friendships.
As an empty nester, I will soon have more time with them. Strong relationships are another crucial component of well-being. I am starting to expand my network by meeting more people and cultivating the friendships I already have. With less time spent with my kids, the time spent with friends helps fill my soul.
Recognize that I am part of the sandwich generation.
Until this last year, I completely denied that my parents were getting older. During the past year, my parents had a couple health scares. This forced me to think about their future and my future responsibilities. I realize that I need to plan for a different relationship with them and that we need to have a better plan in place.
Make a difference in people's lives.
This is why I became a health and wellness coach. I want to help as many people as possible to improve their well-being. I also want to volunteer for organizations that I believe in.
Get to know my children differently as they become adults.
Let go of parenting them and give them the freedom to make their own decisions (with guidance when needed). Prioritize the time I spend with them because the opportunities are dwindling.
Reconnect with my husband and nurture our marriage.
For 18+ years, we have focused on our children. It's time to learn what we will be like without children around. It's time to find what we enjoy doing together, traveling to new places, experiencing new things, etc.
Conclusion
These are the principles I want to apply in my empty-nester life. It can be overwhelming to think about life without children. But, it's essential to plan for it. The empty-nester life is the time to focus on well-being. It's time to find a new purpose and appreciate all that this next chapter offers. Finally, it's time to focus on my interests and do what I love and what fulfills me. If you are approaching the empty nester years or are struggling with them, I hope that these principles will help you plan for the future, enjoy the journey and live your new best life.
Download the Ultimate Healthy Happy Empty Nester Checklist today!